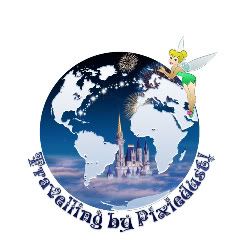 At the beginning of 2008, I made the resolution to become more dedicated to using coupons. I actually stuck to that resolution and by the end of the year I had saved well over $5000 by using coupons. We found a buy 4 days, get 3 days free coupon for Disney World and we decided we could afford to take our family to Disney NOW instead of later.

The cost for a trip for a family of 4 (2 adults, 1 child, 1 infant) was $2100. That included 9 nights at the Disney Resort, Pop Century, 8 days of Park Hopper tickets, and the Dining Plan (1 Table Service, 1 Counter Service, 1 Snack a day). After gas, food and souvenirs our trip total came to just shy of $2500. Less than half of the money I had saved using coupons!
I've written a lengthy report of our trip and I have post dated it on the blog.
You can go here and read about that fabulous trip!